Grains в Центральной Анатолии
2
Альфа групп, ООО,

RU
Анкара, TR
Чечевица зеленая (Lentils green disc). Вся продукция с Алтайского края. Отгрузка город Барнаул, Краснодар. Фасовка 50кг. Оплата по договоренности. Our product average index: - humidity- 13,4%; -
Agro Alliance, ООО,

UA
Анкара, TR
LTD "Agro-Alliance", founded in 2010, is one of the leading Ukrainian group for exports of grains, oilseeds and their derivatives. We suggest the delivery of all kinds of grains, oilseeds and their
Вихарев, ЗАО,

UA
Стамбул, TR
Wheat (3 classes) Ukraine origin Price 165 Euro ton FOB 1. Moisture content,% max 14 2. Protein, min,% 11.5 3. Wet gluten, min,% 22 4. Foreign issues,% max. 2 5. Addition of grain,% max. 2 6. Test
Вихарев, ЗАО,

UA
Стамбул, TR
Commodity: Wheat Original: Russian Federation Quality of goods: - Natural weight min. kg/hl 71 - Damage kernel 5% max. - Humidity max.14% - Foreign matter no more than 2% - Protein content min. 8% -
Вентум Агро, ООО,

UA
Адана, TR
The company-manufacturer offers the Aerodynamic grain separator. Separator makes cleaning and calibration of cereals, legumes, vegetables, melons, fodder crops, as well as all kinds of loose
Fenil, LLC,

IL
Стамбул, TR
Dear sales manager! We are seeking the Customer for regular shipping Russian medium grain high grade rice: rice, 10% 2. Osman, 4% 3. Baldo, 4% 4. Broken 100% 5. Camolino offered quality.
Айрон, ООО,

RU
Стамбул, TR
Airon LLC has an opportunity to offer you wheat food and fodder soft grades from regions of Western Siberia and other regions of Russia. We offer You the following products: • Wheat soft wheat 3 CL.
Русская Торговая Организация, ООО,

RU
Стамбул, TR
Russian grain company Russian Trade Organization offers sugar for the food industry on the following characteristics: Type sugar: mix = sugar beet + sugar cane raw (brown) + liqiud sugar = dried
Greenfield Incorporation, Koop, Стамбул
Wheat bran is made up of unsorted and shell flour wheat grains. It is used in feeds and food industry. Bran can be palletized and granular. Packaged in bulk, bags of 50 kg or according to your
Русская Торговая Организация, ООО,

RU
Стамбул, TR
Russian state grain company Russian Trade Organization offers the russian milling wheat 4 grade by the following characteristics: mass fraction of protein - 11,50......12% mass fraction of gluten -
Новые объявления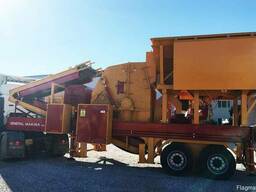 Мобильный Вторичный Роторная дробилка, Измир.
Продаем Картофель от 20 тонн партия., Анкара.
200 - 300 $ /т оптом
Дрова березовые, Стамбул.
54 - 81 € /м.куб. оптом
Футболки мужские, Денизли.
4 $ /шт 1.85 - 2.85 $ /шт оптом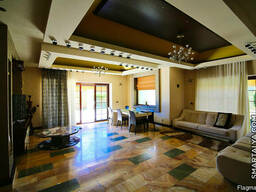 Продажа виллы класса люкс, Анталья.
690 000 € /шт
Bar 95 * 95 * 3000 Pine (Grade 3), Анкара.
85 € /м.куб.
×
×
×